It started out hard - coming up with 10 of my favorite books and then I realized I needed categories: fiction, non-fiction, creative/crafts, etc...and then the big questions started coming. Do I need to separate children from adult fiction? Where does YA fit in? Someone help me I have eleven books!!! Which begged the question - am I making this harder than it needs to be? Of course I am...so here we go...
My Top 10 Favorite Fiction Books - Adult & YA
1.
A Prayer for Owen Meany
by John Irving- I read this book in high school and fell in love with it and all things John Irving at the time. While my love for John Irving has evolved, my love for this book has not - it is still as pure as the first time I read it. I'm listening to it now on audio and finding it to be a perfect delight.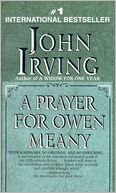 2.
Unless
by Carol Shields - I have only read one book by Carol Shields and it was her last. It is beautiful in a way defying description. I remember feeling like I was in the main character's head - living her life. I felt a true kinship with her. It's a reading experience I really treasure.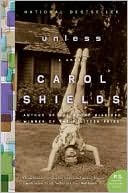 3.
Probable Future
by Alice Hoffman - I love a book with a little magical realism or in this case A LOT. Alice Hoffman introduced me to magical realism with this outstanding book. This sub-genre has led me to other great authors like Sarah Addison Allen. It's absolutely fantastic. Another book I've listened to on audio.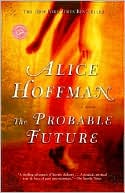 4.
To Kill a Mockingbird
by Harper Lee - It was required 11th grade reading and possibly the only required reading book I read in high school besides Wuthering Heights. While I regret every single solitary moment I spent with Emily Bronte', I will always treasure the time I spent with Atticus, Scout, Jem and Boo. One of the few books I've read twice. I re-read it last year when I started to wonder if I was idolizing it in my mind without really remembering the plot. My suspicions turned out to be partially true - still it makes the top five. It's fantastic.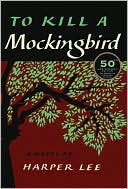 5.
Looking for Alaska
by John Green - I would bow at this man's feet if it wasn't one of the highest forms of blasphemy. I try and read every word he writes. I'm currently in the process of reading
Will Grayson, Will Grayson
. I find him to be remarkably talented. I loved this book more than words.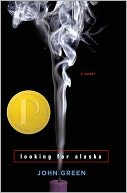 6.
Speak
by Laurie Halse Anderson - Anderson tackles an unspeakable tragedy with such gentle rawness it's almost too beautiful to describe. I shutter at what the Twilight series could have been in her hands. She is an outstanding writer.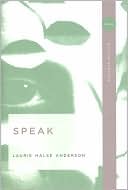 7.
The Fault in Our Stars
by John Green - This man uses words like Michael Jordan played basketball at the height of his career. This book is both hysterical and heartbreaking. I have so many passages highlighted on my Kindle. It makes me believe in the beauty of the written word.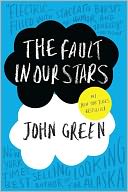 8.
The Time Traveler's Wife
by Audrey Niffenegger - I loved this book. It's another book with a magical realism thread weaving through it. It's also another book I've listened to on a long drive. It's amazing in every way. However, skip the movie. Eric Bana is beyond reckoning hot - but the book is so much better.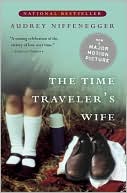 9.
The Thirteenth Tale
by Diane Setterfield - I read this book prior to reading the final Harry Potter book. It's a book about sisterhood and twins. It's unsettling and a little creepy. However, the mixture of having a close sister and the experience of reading the last installment of the Harry Potter series, with the Weasley Twins being so prominent, really altered the way I feel about this book. It's one of the few in my top ten where my life circumstances and other readings have woven together with my overall experience with a book.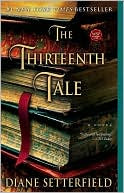 10.
Before I Fall
by Lauren Oliver - A really beautiful book about a teenage girl's last day of life and her chances to make things right. Another book requiring a mass of tissues. Love it so much.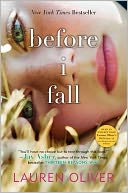 I'm sitting here feeling a little insignificant and completely overwhelmed by the inadequacy of my words in relation to this list of books. Reading is my first love. These ten books are a big part of that. They reflect almost 20 years of reading. I'm unsure I can do them any justice. I feel beyond blessed to have had the privilege to read every last one of them and so many more. They are a part of my soul. Until then...